FAIS NSO traditionally organises New year's mountaineering camp in Aktru. We invite everyone to spend these holidays actively. Climbers will improve their skills and have a good time.
   
When:
28 December 2019 – 08 January 2020
The departure of the bus from Novosibirsk at 20: 00 h 28.12.2019 from Spartak street 8/6, center "Zenit"(near the bus station)
Return to Novosibirsk 08.01.2020 at 08.00.
    Price: 
 29 000 rubles per person.
For the members of FAIS NSO – 26 000 rubles.
The price includes:
Transfer Novosibirsk-Aktru-Novosibirsk
Accommodation in warm houses
Meals in the dining room-3 times (a dry ration for climbing)
Training programs: NP-1, NP-2, SP
Instructor's support and accompany on the trails
Festive table
The price does not include:
Food on the road
Rental of personal and public equipment
Bath 8-10 people – 1500 rubles per hour
Insurance in the amount of $ 35,000 (mountaineering)
As part of the event, climbers will be trained according to the program of HEADLIGHTS (UIAA) according to the stages of improvement.
All instructors underwent training in CSI (program UIAA)
The training event consists of 3 training programs:
1. Rescue operations in difficult mountain terrain in a small group (teacher – instructor of the 2nd category in mountaineering, MS Sergeev V. P.; S. K. Volichenko — MS instructor 2 category)
2. Features of movement on the ice relief and the technique of using the tool "Ice  fifi" (instructor of the 2nd category of mountaineering Makarov O. N.)
3. Educational and methodical process according to the stage of improvement
  Our instructors:
Makarov Oleg Nikolaevich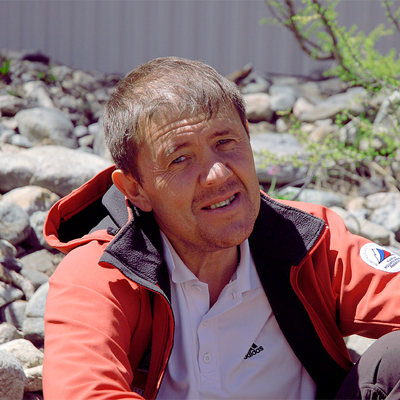 Senior trainer - the head of the camp
---
Candidate master of sports in mountaineering, instructor-methodologist of the 2 category in mountaineering, climbing judge of all-Russian category.
Volichenko Sergey Konstantinovich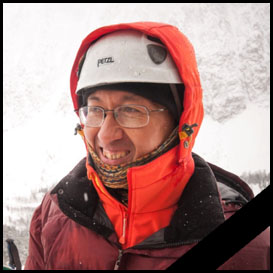 Responsible for security
---
Master of sports, instructor-methodist 2 category, trainer of the Central school of instructors (Irkutsk)

Pintusov Anton Nikolaevich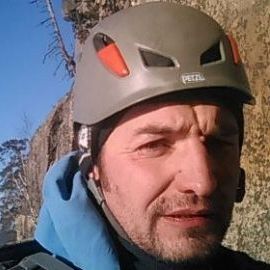 Отделение НП-1
---
1 sports category in mountaineering, instructor-methodist of the 3 category

Karlin Sergey Fedorovich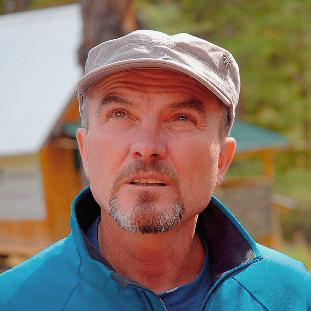 Отделение НП-1
---
1 sports category in mountaineering, instructor-methodist of the 3 category

As the departments are formed, the number of instructors will be increased.
For those who just love the mountains or for the first time wants to see the greatness of the nature of a unique mountain region, and wants to pass New year's holidays actively and fun we organise day trips to the Blue lake, to the Teacher pass, Small and Big Aktru glaciers and evening entertainment.
It is possible to join the event anytime.
    Contact us: 
+7961-229-29-29 ,+7913-475-61-69 — Oleg Makarov
+7903-999-27-07 — Natalia Sulzhenko